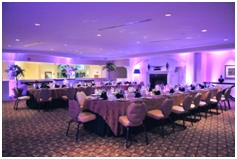 Conference Logistics
Sherri Cook & Associates takes care of all details of On-Site Management; from coordination with all vendors, set ups, registration, badges, food and beverage to the coordination of staff and volunteers. For conferences with workshops and break-out sessions; arrangements in detail must be thought of and arranged accordingly. Understanding the policies and procedures of meeting and event planning suppliers along with monitoring all contracts and orders, in addition to, reviewing accounting are just some additional components that are required elements for fully operational conferences. Knowing you want seats for and don't want any of your attendees to go hungry or thirsty, we manage all the logistics for your sessions, breakfasts, lunches, dinners and more. Your event and its success is as important to us as it is to you!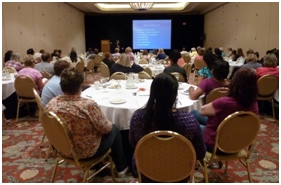 Our on-site event management services begin at the initial office set-up and don't end until meeting conclusion or the exhibit hall is torn down. Our staff is there to make your life easier by making the on-site event experience smooth and stress free for you. We do this by proactively confirming all prior arrangements, anticipating potential problems, checking each event in advance, and staying in constant communication with facility and service staffs. Our trained events management professionals will make your entire event more manageable, cost-effective and memorable.
Nothing is too large or too small to warrant our attention.
On-Site, We Handle or Assist With Event Management (Based on your Desires and Needs):
Conduct Hotel and Convention Center Pre-Conference Meeting and Internal Sub-Meetings
Support Office Set-Up
Check on Shipments
Suppliers Pre-Conference Meetings (Catering, Production, Audio Visual, Decor, Entertainment, Florist, Photographer, Security, Trade Show Management, Accounting, Activities, Transportation, etc.)
Update Vendors Counts and Guarantees
Monitor Proper Meeting and Food and Beverage Room Sets
Review Accurate Logistical Flow…Signage, Buffets, Bars, for Attendees Smooth Flow between and within Events
Supervise Hotel/Convention Center/Venue Staffing Ratios for Maximum Service
Oversee Staging, Production and Audio Visual Equipment
Assist Speakers

Lend a Helping Hand with Amenities, Gifts & Awards

Direct Transportation Arrivals and Departures
Control Costs through Monitoring Food & Bar Service (Additional Food/Beverage Reordering, Liquor Pour, etc.for Breakfasts, Breaks, Lunches, Receptions, Dinners)
Audit Banquet Checks and Supplier Invoices with Backup for Accuracy